Record zone
Bravo! We hope you liked the paella!
Also in 1973 the local celebrations of Bajamar broke another record: The mythical Canarian popular music group «Los Sabandeños» played for no less than 28 hours and 15 minutes. The concert started at four o'clock on Saturday afternoon and lasted until 8.15 p.m. on Sunday night. Agüita!
Again you have a double reward, one more clue to discover the secret of Bajamar and the following picture: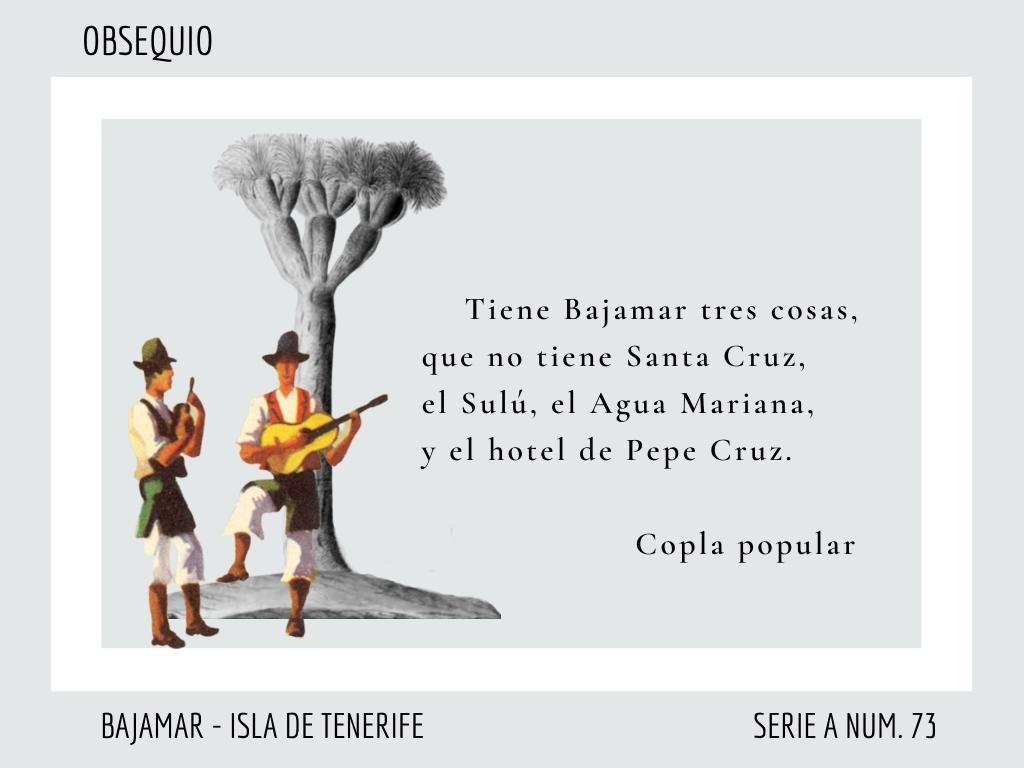 Image with Bajamar's drago tree. Own image
Find the next step:
You have three ways to get it, choose the one you prefer
Now take El Barco street, where you can see three beautiful specimens of dragon trees like the one in the picture. Then go down Los Pescadores avenue and head towards the sea. You will reach the top of some stairs, stay there and enjoy the spectacular views over Bajamar and Punta del Hidalgo.
Coordinate 4-A on the map
Have you really reached the right point?
Don't worry. If you can't get it with the directions or the coordinate on the map, try using the Google Maps link. With that you can't miss!
Click on the clues to discover them. Try to use as few clues as possible.
Can't you even do it with the clues? You can ask for the solution in the following link: